The predesign process is completed, and the project is in the design development stage. This stage is where the engineering is applied to the project so the homeowners can apply for a permit. The homeowner contributes to the design process by being concise with their decisions which streamlines the permit application and avoids additional design costs.
Design Stages
The Design Stage includes the following two stages:
Schematic Design Stage
Design Development Stage
Depending on how developed the architectural drawings are in the predesign stage, the schematic design stage process may be a very quick.
Schematic Design Stage (1-6 weeks)
Design Development Stage (2-4 weeks)
The average stage durations shown are based on our experience.
Schematic Design Stage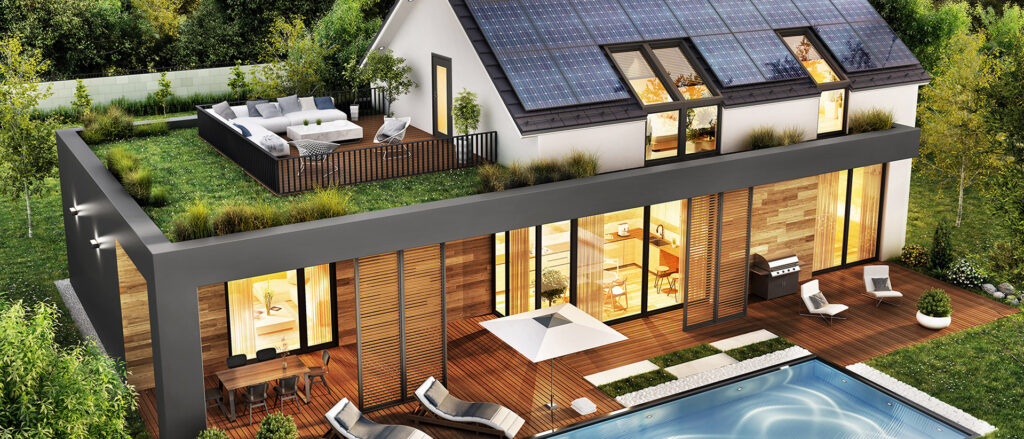 The schematic design stage is when the homeowner reviews the approved pre-design plans with the architect and contractor (if you know who is building your home). The goal is to finalize the general scope and design. Parameters such as wall, roof, and floor assemblies, opening sizes/locations and material weights for finishes can have a large impact on the structural and mechanical design of a home.
Changing these parameters after an approved schematic design can result in delays or even additional costs for redesign.
These design components include the following.
Exterior Wall Finishes
The exterior finishes visible from the exterior of your home.
Stone/Brick Veneer
Stucco
Siding
Brick Cladding
Masonry/ICF/Concrete
Double Wythe Brick Walls
1"-2" Stone Cladding With Z-Girt System
Exterior Wall Systems
The components or systems your walls are made of (not visible).
Continuous Rigid Insulation
Zip System
Masonry Veneer Control and Isolation Joints
Continuous ICF Walls
Prefabricated "SIP" Walls
Roof Finishes
The exterior finishes visible from the exterior of your home.
Asphalt Shingles
Metal Roof
¼" Slate Shingles
Clay Shingles
Extensive (Modular) Green Roof
Extensive (Built-Up) Green Roof
Biodiverse Green Roof
Intensive Green Roof (4" to 18" of Earth)
Solar panels
Interested in a green roof but not sure the difference between the types mentioned above? Here is a useful chart summarizing the differences. Microsoft Word – Green-Roof-Types-Weight-Comparison-Table-SIG.docx (singleply.co.uk)
Roof Systems
The components or systems added to a standard roof.
Skylights
Soffit Overhangs Larger than 2'-0"
Rooftop Patio
Internal Drains
Parapets
Truss Framed
Foundation Wall Construction
The components or systems your foundations are made of.
ICF Foundation Walls
Concrete Foundation Walls
Masonry Foundation Walls
Full Height Foundation Walls
Footing Depth
Footing parameters which are typically recommended from a geotechnical letter.
Shallow Footing on Rigid Insulation
4'-0" Deep Footings
High Water Table Design Requirements
Flood Plain Design Requirements
Structural Raft Slab on Helical Piles
Grade beams on Helical Piles
Basement Walk-up
Basement Walk-out
Interior Framing Components
Floor Modifications for interior features.
Flush (Curbless) Showers
Large Tubs or Hot Tubs
Spiral stairs
Interior Chimneys
Trees and Interior Gardens
Interior Floor Finishes
The interior finishes visible from the inside of your home.
Standard Finishes (Wood, Tile or Carpet)
1.5" Concrete with In-floor Radiant Heating
Garage Concrete Slab Systems
The components or systems your basement slab is made of (not visible).
Concrete Slab on Grade
Suspended Slab (living space below)
Exterior Structures
Additional secondary structures to be designed with your home.
Loggias
Decks
Covered Canopies
Balconies
Detached Sheds/Garages
Gazebos
Luxury Features
Additional features to be considered with the designed with your home. Typically require manufacturer specifications.
Indoor Pools
Elevators and Lifts
Car Lifts
Two Storey Windows
Extensive Windows Along an Entire Wall
Heavy Timber Construction
Golf Simulators
Theatre Rooms
Heating and Cooling Systems
Determining the primary heating and cooling systems for the home.
Central Heat (Furnace)
Boiler
Heat Pump (Geothermal)
Direct Heat (Electric, Fireplaces, Etc)
State of the Art (Radiant, Ductless, CHP)
To learn about the differences in the heating systems. Here is a great article explaining the systems and their applications: Types of Heating Systems | Smarter House
Design Development Stage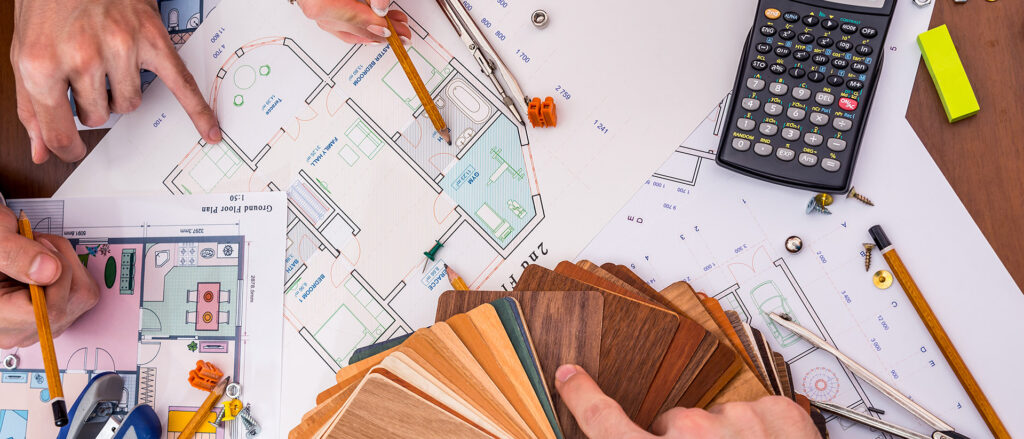 The design development stage is when the architect will distribute the final approved plans to the truss supplier, mechanical and structural engineer to prepare for final design and permit application.
Below are types of drawings typically created at this stage.
Cross Sections
A cross section is a cut-away view of the building from the footings to the roof. The cross section is required to show the building materials and how they relate to each other.
Building Elevations
Elevations show all exterior views of a building. Elevation drawings may be required for any project that would alter the exterior of your house.
Floor Plans
Floor plans are required for each floor level that is affected by the proposed work. For additions to existing buildings, floor plans of all or part of the existing building may be required.
HVAC Design
A Heating/Ventilation and Air Conditioning (HVAC) design is required for all new mechanical systems serving each dwelling unit. Some additions may also require a completed HVAC design.
Roof Plan
Existing, new roof and ceiling framing must be indicated on the plans. If engineered roof trusses are going to be used, then the truss layout and designs are required to be submitted with the building permit.
Architectural Drawing Package
Site Plan (if required; created in pre-design stage)
Grading Plan (if required; created in pre-design stage)
Cross Sections (not typically required for interior renovations)
Building Elevations (not typically required for interior renovations)
Floor Plans
Roof Plan
Structural Drawing Package
Floor Plans (with structural design information)
Roof Plans (required for existing roof structures or non-truss rooves)
Detailed Structural Sections (like cross sections but for specific components)
Mechanical Drawing Package
Floor Plans with HVAC Design
Lumberyard Drawing Package
Floor Plans (required only if the floor plan design was not completed by the structural engineer)
Roof Plan (required only if the roof is truss framed)
Once these drawings have been coordinated, reviewed, and stamped they are submitted to the relevant municipality for permit application.
If you are looking for a great design team, you should contact us at www.eternity.design.
Are you looking for one-on-one coaching, access to industry professionals, or a customized game plan to guide you through your project? Turkstra Lumber offers a great program to assist with this: Visit Build-It-Better.ca to learn more.
If you enjoyed this blog post or know someone who may be interested, share it with a friend!