The year 2020 gave everyone the opportunity to get intimate with their home. You have likely started to understand the maintenance and care that your home needs. Now it's time to prepare yourself for 2021 by understanding your responsibilities as a homeowner.
Some of these responsibilities can be summarized as the following: 
Repair costs
How to shut off your utilities
When to hire a "pro"
Repair Costs
Some repairs to the home can be quite costly and will require a professional. Others may be easy enough for you to handle on your own.
Common examples of costly ticket items, average pricing, and typical life spans include:
Windows; $10,000 – $18,000 (Every 15-30 years)
Asphalt Shingled Roof; $5,000 – $10,000 (Every 20-25 years)
Furnace/AC; $5,000 – $10,000 (Every 15-20 years)
Hot Water Tank; $1,500 – $2,000 (Every 8-12 years)
Asphalt Driveway; $2,500 – $6,000 (Every 15-20 years)
Single Garage Door with openers; $2,500 (Every 20-25 years)
Front Door; $3,500 – $7,000 (Every 20-25 years)
That works out to approximately $55,500 over a 20-year span or $2,800 per year for these large ticket items.
Other items to include in your budget:
Seasonal Home Maintenance
Unexpected Repairs (basement flooding, plumbing, electrical, gas leaks, etc.)
Download an excellent seasonal maintenance checklist here.
Having a designated savings account for emergencies is always a great idea. It is recommended to try to save 1-2% of your house value each year to help prepare you and your family for regular maintenance and any potential major home projects.
If you are buying a new home:
Be mindful of the age of the home
Know the age of the equipment within the home
Ensure you have an appropriate repair budget
How to Shut Off Your Utilities
Every Adult in the home should know where and how to shut off the following utilities:
Water meter and shut off valve location
Natural gas/propane meter and shut off valve location
Electrical breaker panel(s) location(s) and which breakers shut off each circuit.
When to Hire a "Pro"
You have identified what repairs or maintenance needs to be completed. You have a hammer and a "star" screwdriver in the garage…. now what?!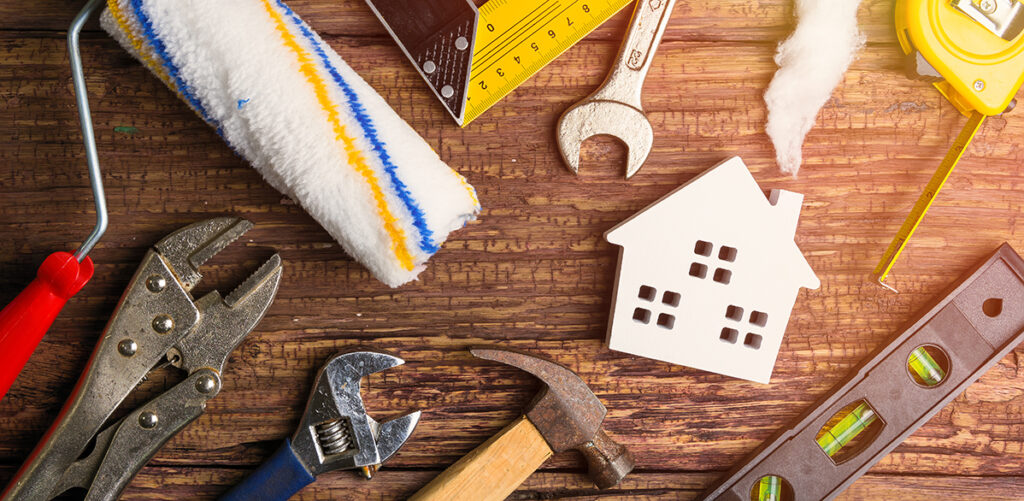 Before you make the decision to tear down that drywall, you should ask yourself the following:
Do you have the time to start AND finish the project?
Do you have all the appropriate equipment to complete the project safely?
Do you have the appropriate skills to complete the project properly?
When hiring a professional, great sources include:
Asking a friend or neighbour for a recommendation
Asking your local hardware store
Browsing your local Homestar's or Google Business (be sure to read the reviews)
When getting quotations and preparing a contract, we recommend the following:
Negotiate a Lump sum (all in) contract for both time and materials so you know what you are paying upfront
Get three quotes for the work (ensure the entire scope of work is included)
Always have a signed contract to protect yourself and the contractor
These simple steps will ensure that you and your home get the best possible care.